UNTIL     FURTHER        NOTICE
Word    On     Wheels
When things are going wrong we still have HOPE
Hebrews 1:1
Pray for healing and restoration.
Pray for God to send forth workers into his field.
Pray for an end of hatred and lies, fighting and slander.
Pray that love, truth and compassion rules over the lives of the people  of the nation's. 
---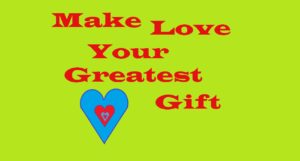 To all the members of Word On Wheels and all of you who are praying for us here at Word On Wheels. Thank you all for your prays and support. We still need more. We still waiting on God to deliver on his great promises that we seek.
Unfortunately We had to take our site down for a while due to circumstances beyond our control. We hope to have our site up and running again soon.
To all our members and regular visitors we hope you stay with us during this short break and thank you for your patients and understanding as this was not something that we were wanting to do.
We hope to be back shortly with more resources and ministrial information to bless and help and to be of service to our community.
And in all things remember to Make Love Your Greatest Gift.
Word On Wheels, Bringing The Message Of Love To You.
Restore lives, families, communities, and bring healing into peoples lives, Mentally, Emotionally, Physically and Spiritually.
Philippians 4:13    I Can Do All Things Through Christ Who Strengthens Me.
In everything you do, do it in Love And in Truth.
Let your life be a light to all that they see your life of virtue and charity and praise your father in heaven. Be rich in charity and good works, both in what you say and do. Not just when you think people are looking at you, but be charitable in both when you think people are looking at you, and when they are not looking at you. In both in your public life, and in your private life at home.
Give no offence to the enemy where they may accuse you, but in all ways when they do speak about you they praise your father in heaven.
Pray for those in power, and in authority, and for our enemies and those who hate us and spitefully use us and say all sorts of wrong and evils against us, and prey for us and each other our brethren.
In all things let us be truthful and reflect to all the love of God who he gave us as an example to live by.