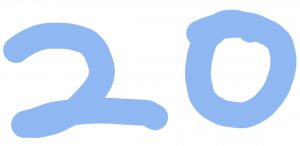 Greetings and blessings from God our Heavenly Father, and peace "Shalom" and mercy from our King Yahshua /Yeshua / Jesus.
Grace and mercy from heaven above.
"20" Why 20 ? its a number that came to me at church one day.
We are looking for 20 individuals who love God and want to see the message from the Bible, and Bible alone shared and spread throughout the world with the messsge of Gods love.
If your visiting this site, then you have more than likely heard us share our vision.
WILL    YOU    BE    ONE    OF    MY    20   ?
We would like to bring together 20 individuals who would meet with us all togethrr and work towards a vision and goal to share the message of Gods love as described in  Romans 5:6-11. Romans 8:28-39. John 17:20-23. 1 Colossians 14-21.
There so many other verses we could post, but we know in part the love of the Father has for us, -,  well some of us.
And this knowledge of the love the father has for us drives us to want to show and share and express to others just how wonderful and forgiving and loving and merciful and graceful our loving God is.
Just like when you taste and find out just how great and delicious this food you are eating and all your sensors are going off and your tastebuds are in food flavour heaven and you exclaim "ooooih Yum Delicious".Your response would be to say to the person sitting right next to you. "This is delicious, you should try some, you want to have a taste / bite / piece of this, its delicious".
its the same with the love of our Heavenly Father and our Messiah who He has sent.
thats why whether your Baptist, Anglican, Presbyterian, Adventist, Methodist, Messianic, etc, we are seeking and inviting 20 individuals who are truly devoted to God to desire to see His word spread to join with us, to share ideas, work towards a plan of action, towards the goal of the mission of sharing Gods love, the message of the word of God – Bible. Through pray, and seek the fathers will.
WILL    YOU    BE    ONE    OF    MY    20   ?
If it is your desire to share and be apart of this, we yhen invite you to contact us to be apart of this vision.
You can contact us via email at,   wow@wordonwheels.com
Word On Wheels – Bringing The Message Of Love To You.
Luke 18:8  When the Son Of Man comes – will He find Faiyh on Earth ?
Revelations 14:12 Here is the Patients of the Saints. They are they that keep the COMMANDMENTS of GOD and the FAITH of Jesus.
FAITH is an action word, not just a belief.
HEBREWS11 shows what the people of GOS did because of FAITH. They have / had faith.
Without faith, you can do nothing. Matthew 17:19-20
By faith you please God, Hebrews 16:6
Show me faith without works, and ill show yoy my faith by what i do.
James 2:18-26