John 1:46 And Nathanael said unto him, Can there any good thing come out of Nazareth? Philip saith unto him, Come and see.
Can Anything Good Come Out Of Papua New Guinea ? Come And See.

Aspiration Day Sunday 18 March 2018

Papua New Guinea Capital Port Moresby was once stated as the most dangerous capital city in the world.
With tribal wars and highway car jacking's and back street killings and with rascals and black cat track tourist guide attacks, Papua New Guinea has become known as a place not to go to. A place to avoid, or a place of unknown.
Papua New Guinea has a rich history mostly unknown to many around its local neighbours.
Territorial ownership changed a few times over the past 1 to 200 years. The island land mass got divided into 2 having 2 independent territories of "West Papua" and "Papua New Guinea". 2 Independent nations on the one island. West Papua was quickly invaded by Indonesia in the west while Australia took ownership of Papua New Guinea in the east. West Papua still struggle to gain back its independence from Indonesian occupation. While Papua New Guinea gained its independence from Australia by Australian government giving Papua New Guinea Autonomy and declared an independent nation of Papua New Guinea. On 16 September 1975 Australia granted full independence to Papua New Guinea.
Papua New Guinea currency system of "Kina" and "toya" match's that of Australia "dollar" and "cent" system with the same denominations of coins and notes ( excep The PNG 2 Kina is a note, not a coin like the $2 AUD )
Papua New Guinea population of just over 8 million people, the population is ever growing, and over 850 different spoken languages and dialects.
Papua New Guinea is a rich nation of both beauty and natural resources. The natural resources of Papua New Guinea generally have been greatly benefited the companies and business of foreign interest investors, while mostly the traditional owners have not benefited by not fully being compensated or understanding the contracts they were tricked or conned or pressured into signing.
Many citizens of Papua New Guinea do not trust their government but tend to believe their government is corrupted and only in it for themselves to make money from kickbacks.
Many families like those in the western cultures suffer from domestic violence and drugs and alcohol intoxication. Many families depend on growing their own vegetable gardens for food for themselves and their families.
With much of the population living in villagers away from any form of city development,  access to modern facilities and education is something most will not be able to obtain or experience, but living and working in their villagers and working on their gardens is the lifestyle.
Tribal wars and revenge attacks and retributions are the norm. With 80 % unemployment and no prospect of improving their life situation, many tend to just repeat the same social problems of getting hooked on drugs and alcohol and chewing betel nut.
Being poor is a way of life for the majority of Papua New Guineans. Crime is always a real and present danger in many parts of Papua New Guinea, a normal every day part of life. Opportunity criminals are ever and always around.
Papua New Guinea might be viewed by most westerners as a land of savages or jungle monkeys or a hostile remote primitive people living and hunting for food in remote untamed jungle. For most in Papua New Guinea this could not be further from the truth.
Can Anything Good Come Out Of Papua New Guinea ? Come And See ! !
Though opportunity to be a huge success in Papua New Guinea maybe out of reach for most Papua New Guineans, Papua New Guinea have cities and universities and schools and shops, internet ( though not in most places ), public transport, public markets, Christian church's and western clothing and TV programs as the normal in Papua New Guinea.
We Love Papua New Guinea,  We Love its people, We love the land of Papua New Guinea.
God Bless Papua New Guinea To Be A Light To The World.
Our dream and vision is to see and inspire Papua New Guineans to share with the world, not only their cultural diversity and natural beauty of their countries nature and resources. But to also become a beacon of light to the truth and love and sacrifice of God. That men and women of diverse ages and backgrounds and cultures within Papua New Guinea will be inspired to embrace the entire truth of Gods word and carry it to all parts of the world. Just as when someone says world super powers they think of USA, RUSSA and China, when people think of Italy they think of Rome, Catholic and Spaghetti, Likewise when people think of Bible lands they think of Israel.
Roman Empire before it became the vast empire it became was at one time just a small town barely even worth noticing on the map, before it became the global world super power it became.
Just as mentioned by Nathanael "Can anything good come out of Nazareth ?". Rome barely even a province. Papua New Guinea – PNG ? a what ?  May Godly inspired males and females boldly take up the Bible and embrace its entire truth and shine its light before men and women and the nations and Embrace Psalms 119:105  Thy word is a lamp unto my feet, and a light unto my path.
And that by obeying the full gospel in its entirely like the early disciples of Messiah,-
Acts 2:41 Then they that gladly received his word were baptized: and the same day there were added unto them about three thousand souls.
Acts 2:47 Praising God, and having favour with all the people. And the Lord added to the church daily such as should be saved.
Acts 5:14 And believers were the more added to the Lord, multitudes both of men and women.
That Papua New Guinea ( like Israel ) will be a nation thought of when people think of God and the Bible. And of God and His Truth.
We with Gods blessings hope (Heb 11:1) that with Gods blessings have a small group of True And Faithful people from Papua New Guinea who will dedicate their lives to God and the furtherance of the Gospel throughout the nation of PNG and be the beacon of Light to the world. We had some who we thought would join with us to share the love of God with the people of PNG and the world, but they confessed to us they serve a different god than ours, and then a week later they left us, for they were not of us, for if they were of us and served the same living God as ours then they would have stayed, but they were not of us therefore they left, 1 John 2:19. They gave us great trouble Galatians 1:7.
For they received not the love of the truth, but they took pleasure in unrighteousness. John 3:19-21.
Lets hope for their sake they become as Philemon 1:11, 15, and not like Matthew 7:21-23, for only time will tell.
2 Thessalonians 2:10 And with all deceivableness of unrighteousness in them that perish; because they received not the love of the truth, that they might be saved.
11 And for this cause God shall send them strong delusion, that they should believe a lie:
12 That they all might be damned who believed not the truth, but had pleasure in unrighteousness.
Ezekiel 3:18 When I say unto the wicked, Thou shalt surely die; and thou give him not warning, nor speak to warn the wicked from his wicked way, to save his life; the same wicked man shall die in his iniquity; but his blood will I require at thine hand.
Ezekiel 3:19 Yet if thou warn the wicked, and he turn not from his wickedness, nor from his wicked way, he shall die in his iniquity; but thou hast delivered thy soul.
Ezekiel 18:23 Have I any pleasure at all that the wicked should die? says the Lord GOD: and not that he should return from his ways, and live?
Ezekiel 18:32 For I have no pleasure in the death of him that dies, says the Lord GOD: wherefore turn yourselves, and live ye.
Ezekiel 33:11 Say unto them, As I live, says the Lord GOD, I have no pleasure in the death of the wicked; but that the wicked turn from his way and live: turn ye, turn ye from your evil ways; for why will ye die, O house of Israel?
But there is hope ! While these evil doers still breath and have a heart beat there is still a chance that maybe they might turn from their evil ways and turn to the living God.
Yahshua said in John 8:12. Then spake Jesus again unto them, saying, I am the light of the world: he that followeth me shall not walk in darkness, but shall have the light of life.
And again He said,
Luke 4:18 The Spirit of the Lord is upon me, because he hath anointed me to preach the gospel to the poor; he hath sent me to heal the broken hearted, to preach deliverance to the captives, and recovering of sight to the blind, to set at liberty them that are bruised,  19 To preach the acceptable year of the Lord.
Luke 19:10 For the Son of man is come to seek and to save that which was lost.
Mark 10:45 For even the Son of man came not to be ministered unto, but to minister, and to give his life a ransom for many.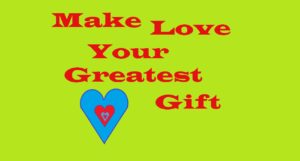 Isaiah Chapter 53
1. Who hath believed our report? and to whom is the arm of the LORD revealed?
2 For he shall grow up before him as a tender plant, and as a root out of a dry ground: he hath no form nor comeliness; and when we shall see him, there is no beauty that we should desire him.
3 He is despised and rejected of men; a man of sorrows, and acquainted with grief: and we hid as it were our faces from him; he was despised, and we esteemed him not.
4. Surely he hath borne our grief's, and carried our sorrows: yet we did esteem him stricken, smitten of God, and afflicted.
5 But he was wounded for our transgressions, he was bruised for our iniquities: the chastisement of our peace was upon him; and with his stripes we are healed.
6 All we like sheep have gone astray; we have turned every one to his own way; and the LORD hath laid on him the iniquity of us all.
7 He was oppressed, and he was afflicted, yet he opened not his mouth: he is brought as a lamb to the slaughter, and as a sheep before her shearers is dumb, so he opened not his mouth.
8 He was taken from prison and from judgment: and who shall declare his generation? for he was cut off out of the land of the living: for the transgression of my people was he stricken.
9 And he made his grave with the wicked, and with the rich in his death; because he had done no violence, neither was any deceit in his mouth.
10. Yet it pleased the LORD to bruise him; he hath put him to grief: when thou shalt make his soul an offering for sin, he shall see his seed, he shall prolong his days, and the pleasure of the LORD shall prosper in his hand.
11 He shall see of the travail of his soul, and shall be satisfied: by his knowledge shall my righteous servant justify many; for he shall bear their iniquities.
12 Therefore will I divide him a portion with the great, and he shall divide the spoil with the strong; because he hath poured out his soul unto death: and he was numbered with the transgressors; and he bare the sin of many, and made intercession for the transgressors.

Matthew 5:16 Let your light so shine before men, that they may see your good works, and glorify your Father which is in heaven.
1Timothy 6:18 That they do good, that they be rich in good works, ready to distribute, willing to communicate;
Romans 1:17 For therein is the righteousness of God revealed from faith to faith: as it is written, The just shall live by faith.
Hebrews 11:8  By faith Abraham, when he was called to go out into a place which he should after receive for an inheritance, obeyed; and he went out, not knowing whither he went..
Revelation 12:17 And the dragon was wroth with the woman, and went to make war with the remnant of her seed, which keep the commandments of God, and have the testimony of Jesus Christ.
Revelation 14:12 Here is the patience of the saints: here are they that keep the commandments of God, and the faith of Jesus.
We are praying for our beloved loved ones of PNG that they turn from their evil ways and turn to the truth and love that comes from our loving creator and saviour, and that we together with the grace of God that he will bring workers into his field with us and draw thousands to his kingdom by Gods Son. And that together Papua New Guinea can shine the light of Gods truth and be a beacon of light to the world.
Isaiah 6:8 Also I heard the voice of the Lord, saying, Whom shall I send, and who will go for us? Then said I, Here am I; send me.
Gods Blessings Be upon You.
O arise all you sons of this land,
Let us sing of our joy to be free,
Praising God and rejoicing to be
Papua New Guinea.
Shout our name from the mountains to seas
Papua New Guinea;
Let us raise our voices and proclaim
Papua New Guinea.
Now give thanks to the good Lord above
For His kindness, His wisdom and love
For this land of our fathers so free,
Papua New Guinea.
Shout again for the whole world to hear
Papua New Guinea;
We're independent and we're free,
Papua New Guinea.