Oh Hevenly father we glorify you and magnify you, we exault your holy name, we join with my brother to come before you to praise and exault you. Oh father of heaven and earth, LORD ALMIGHTY creator of heaven and earth we exault and praise your mighty name.
we come before you father, and we ask for our families and loved ones in the name of Yahshua's name, Jesus of Nazareth. We come seeking deliverance and restoration of our families, that we together may honour and praise your holy name.
Father, in the name of Yahshua the messiah, Yahshua of Nazareth. We in your name call out all demonic spirits and works of the enemy who are working against our families that they be bound with chains that can not be broken, in the name of Jesus Christ of Nazareth we cast them out of our homes and out of our loved ones, we call out in your name to remove all evil and demonic and satanic forces working against our families and wives, may all the demonic fallen angels be bound and cast out of them and their lives and of our children and out of their lives and out of their homes, fill our wives and children with your holy spirit, fill them with the power of your holy spirit of truth, in your name Yahshua the Messiah we call out for protective guardian angels to protect our wives and children from any and all attacks of the enemy, that you may protect them and guard them and keep them safe from all attacks from the enemy. LORD Elohim Almighty creator of heaven and earth we pray and ask and call out that you bless them and fill them wih your love, restore our marriages that both marriages be blessed with you, may there never again become the advesary of lies and attacks or fighting ever again enter the family home, as both brothers all we want to do is show your love to our wives and family and to uplift you oh father and Yahshua in our lives, that through you we love and share your blessings, may your love fulfil them and the children, may they no longer see us as the enemy but may they see you in us both, may your love and glory father through Yahshua shine brightly in our lives that they see the immense love their husbands have for their wives. May OH Father open their eyes to see that their husbands love and cherish them and that in honouring and glorifying YOU father and you Yahshua that they will no longer seek division or strife or quarrels but nstead see the great light that comes from you father. We cast out all demonic spirits and bind them to no longer have any influence in their lives, that you oh Father fill them with your holy love and holy kodesh spirit. Glorify them father, we uplift them to you father, may you shine through them and your holy spirit fill them and in your name may there be guardian angels guide and protect them from all demonic beings in all areas and all places, from the heavens above to the earth below and under the earth, within their homes, and within them oh father, may every corner and crack and passage and space in their homes be cleansed and swept clean and anything that is not of you father be removed and everything thats of you father fill them places from the very top of their roof to the lowest bottom of their foundations be filled with you father who in your hand you hold everything together. And in your power you will restore marriages as to glorify you, and never again to divide in your mighty name. May all lies and fighting and all deception and all false accusations be no more, may all slander and attacks be mo more, that all the works of the enemy will be destroyed and come to nothing, may your spirit of truth be filled in all places, may your spirit of love and truth, your Holy spirit of truth be in our wives and in our children. We call this in your mighty name of Yahshua the messiah from Nazareth. For both of us brothers who seek to honour and glorify you. Amen and amen and amen and amen, we love you we love you we love you we love you amen on father and Yahshua messiah the holy one of israel.
Brother may you be blessed, you are blessed my brother, and may you be more blessed, amen and amen and amen and amen.
And may this ring on my pinkie finger one day again be on the third finger of who wore it 3 years ago if it be in the will of God Almighty.
Amen.
Ephesians 4:
we should no longer be children, tossed to and fro and carried about with every wind of doctrine, by the trickery of men, in the cunning craftiness of deceitful plotting, 
15 but, speaking the truth in love, may grow up in all things into Him who is the head—Christ— 
16 from whom the whole body, joined and knit together by what every joint supplies, according to the effective working by which every part does its share, causes growth of the body for the edifying of itself in love.
2 Timothy 2:24 And a servant of the Lord must not quarrel but be gentle to all, able to teach, patient, 
25
in humility correcting those who are in opposition, if God perhaps will grant them repentance, so that they may know the truth,
26
and that they may come to their senses and escape the snare of the devil, having been taken captive by him to do his will.
Love only redeems, not aggression.
Looks like we will be wearing 2 rings on one hand for a little while longer.
We All Are Still Waiting On God And Praying For Relationship Miracles Which Humanly Speaking Appears 100% Impossible.
Lets pray to God for a break down of barriers, removal of hatred, end of lies, ceasing of false accusations, end of fighting, ceasing of pride and arrogance and bring about restoration of family and community. Like the historic meeting between Donald Trump and Kim Jong Un, Lets usher in a new brand and new line of reconciliation, communication and relationship building.. There many in QLD who want relationships to end / cease / never happen, and others elsewhere who want the relationship to never happen again and to be permanently severed. Instead of building barriers lets work together towards common held goals and ambitions both here and over seas. Like what was said Kim Jong Un  while with Donald Trump, Lets put aside barriers and predigest and obstacles, hang ups and distrust, and bring in a new relationship of dialog.
Lets hope for a prosperous future together in good trust faith and unity.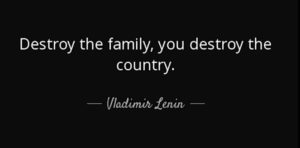 Isaiah 61:1. The Spirit of the Lord GOD is upon me; because the LORD hath anointed me to preach good tidings unto the meek; he hath sent me to bind up the brokenhearted, to proclaim liberty to the captives, and the opening of the prison to them that are bound;
2 To proclaim the acceptable year of the LORD, and the day of vengeance of our God; to comfort all that mourn;
3 To appoint unto them that mourn in Zion, to give unto them beauty for ashes, the oil of joy for mourning, the garment of praise for the spirit of heaviness; that they might be called trees of righteousness, the planting of the LORD, that he might be glorified.
4. And they shall build the old wastes, they shall raise up the former desolations, and they shall repair the waste cities, the desolations of many generations.
Malachi 4:5 Behold, I will send you Elijah the prophet Before the coming of the great and dreadful day of the Lord. 6 And he will turn The hearts of the fathers to the children, And the hearts of the children to their fathers, Lest I come and strike the earth with a curse."
2 Corinthians 15 And I will very gladly spend and be spent for you; though the more abundantly I love you, the less I be loved.
16 But be it so, I did not burden you: nevertheless, being crafty, I caught you with guile.
Love truly does hurt so much when the one you love so much does not love you back but only wants to cause you and themselves harm.
2 Corinthians 15:5 bringing every thought into captivity to the obedience of Christ,
Problem is not all people do this, but they say and do whatever they want with no regard to how their words and actions are effecting and hurting others. This aught not be so.
1 Corinthians 16:14 Let all that you be do be done in love.
ERROR 1803          Content Blocking Error
Please contact your Network Administrator to rectify
We recommend praying to God for miracle relationship healing .
And for love, compassion, understanding and support for husbands and wives with children care, encourage and support one another.
Good loving and supportive families build strong and thriving communities.
Lets use our spiritual gifts to go against the works of the devil by praying to God to support, encourage and build strong supportive families and communities through prays and supplications to God.